Hello!,
How Do You Choose the PERFECT CHRISTMAS TREE?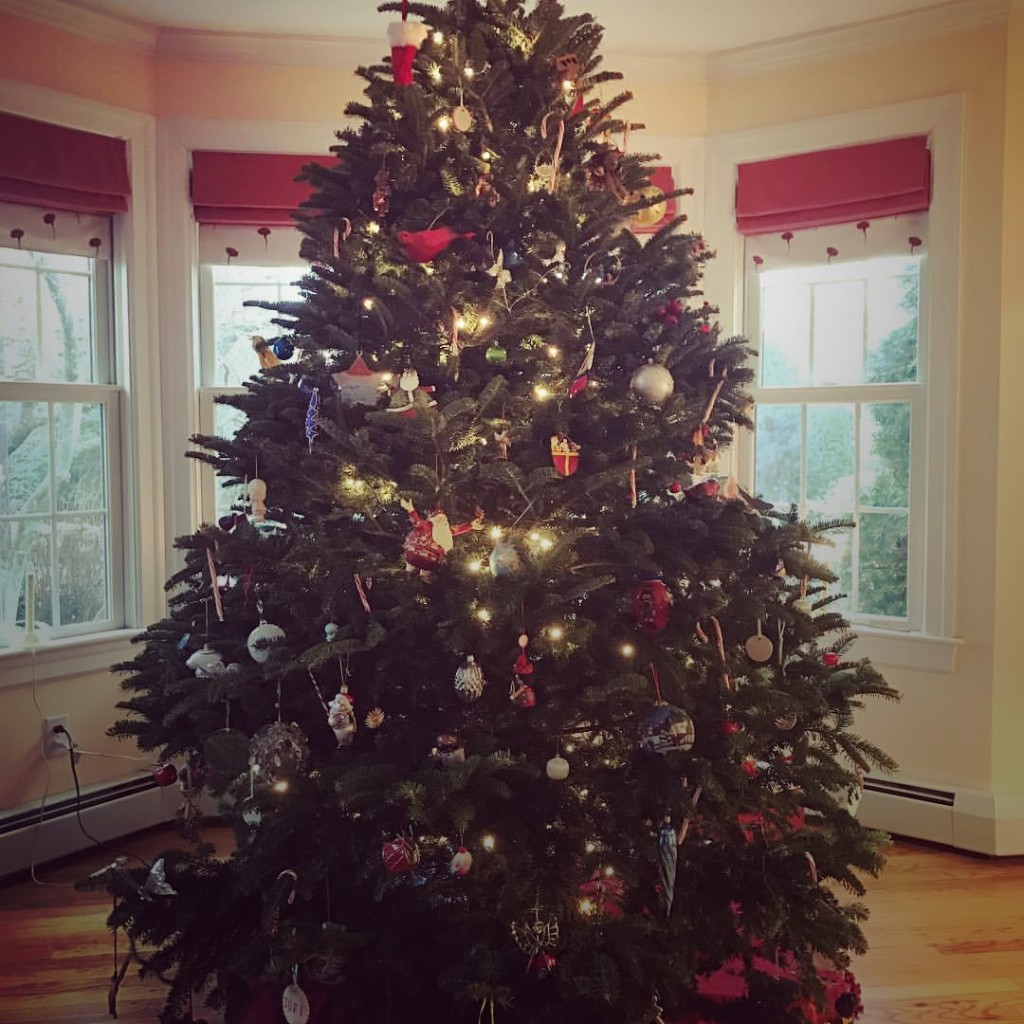 Last weekend my family and I went to a local farm to select this year's Christmas tree. The kids ran around the neatly-lined rows-- in and out between the trees-- while my husband and I studied the width, the height, the density and any other way you can evaluate a Christmas tree with the hopes of picking the best one.
In the end, tired of the process, we settled on one that looked good and we loaded it on top our minivan and off we went.
The process got me thinking about how many times we spend SOOO much time picking the perfect IT. The perfect tree, the perfect recipe, the perfect outfit, vacation plan.... you get what I'm saying. 

With my clients, it typically comes in the form of the perfect WORD for their keynote address, the perfect sentence for their marketing materials, the perfect email campaign for the product launch and so on and so forth.
We spend SOOO much time worrying about the perfect element of a something that many times we forget the perfect MINDSET, the perfect INTENTION, the perfect GOAL, the perfect EXPERIENCE!
The truth is it's not so much the PERFECT tree which will fill my house with love and the magic of the season. It's the way we feel, the way we engage with each other, and the way we choose to start each day--expecting a day full of magic and wonder.
It's also true for my clients!  Yes, of course, they need to have the right "tools" (marketing copy, campaign, strategy, talk) but more importantly they need to have very CLEARLY aligned intentions, mindset and vision. There is no PERFECT piece of software that can replace a CLEARLY communicated message or intention!
So whether you are looking to apply this to your business or to your life, here's what I want you to keep in mind:
LOOK FOR A TREE (or any other element your belief celebrates):  Bring it into your home and make it PERFECT for your family
BUILD A PROGRAM/SERVICE: Take action, even if it's not PERFECT-- but make your intention clear, authentic and straightforward
SEND THE INVITATIONS: To your business or personal event. Don't worry about the perfect party, just focus on showing up as your most authentic self with the goal of connecting and sharing kindness.  (Trust me-- the event WILL be perfect if you do just that!)
There's Still Time to Plan Your PERFECT 2017!!  
Spend a WHOLE day with me-- getting CLEAR on your message, your strategy and planning a roadmap for your business growth in 2017!!!
Are you ready to have a PLAN? To start your 2017 knowing where you are going to spend  your energy, your focus? Ready to realize YOUR business growth?
Then join me...
WHEN:  FRIDAY, DECEMBER 16, 2016 (9:00AM-5:00PM)
WHERE: GROUNDWORK! - 1213 Purchase Street, New Bedford | MA | 02740 
WHAT TO EXPECT?  8 HOURS WORKING WITH ME ON:
Reviewing your accomplishments in the last 12 months
Clarifying your goals and objectives for the new year
Creating a roadmap for realizing your goals in the next 12 months
Networking
Brainstorming
Masterminding
Finding CLARITY
Lunch will be provided!
REGISTER NOW
 - SPACE IS LIMITED!
Have a great weekend and if you have a party or two, don't worry about the perfect outfit-- just make sure you bring your PERFECT SMILE!
;-),