Hello!,
Just wanted to pop in and remind you to register for the La Femme Marketing Symposium.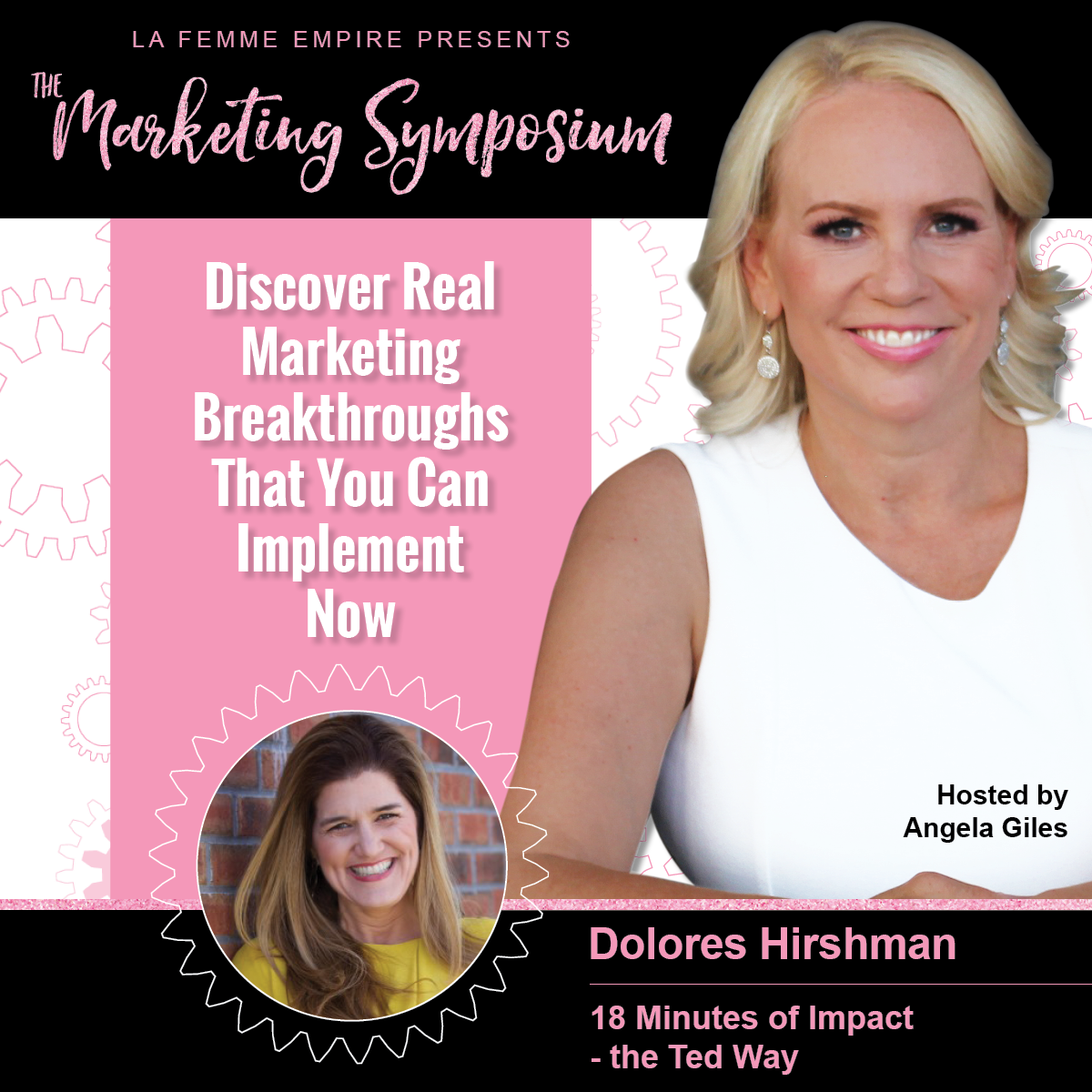 Over 20 Marketing Experts are going to tell you exactly how you can change your results in your business and build a huge thriving empire. I will be talking about TEDx stages as a VISIBILITY MARKETING STRATEGY. 
So, Hello!, I get it. Life gets busy! That's why I'm sending this a second time. I am committed to your success and I want to see you be wildly successful this year!
Throughout this event, you are going to learn exactly what juicy marketing strategies to employ so that you can become more visible and build an empire on your terms!
You will walk away from each Interview with at least one Clear Action Item that you can put into play that day!
If you want to step up and level up your marketing game be sure to register for this event.
It all starts July 31st, click HERE to register.
You are going to learn some of the most effective cutting edge marketing strategies and even some extra juicy morsels that will put you ahead of the curve.
The La Femme Marketing Symposium is all about you. It's your time to shine, become more visible and share your brand with the world.
Register HERE