Hello!,
Last Friday we hosted TEDxNewBedford 2016 in New Bedford, Massachusetts.  It was an amazing event!  It included:
Sixteen AMAZING live speakers and three pre-recorded talks from across the country.
Local food vendors including a food truck who served hundreds of meals to those in attendance.
Over 20 volunteers who worked the stage, backstage, aisles and lobby to ensure everything ran smoothly.
People crowded the theatre and food court as we live-streamed happenings on stage into our lobby and dining area.
Thanks to our partners, we awarded over 200 scholarships!
Over 1,000 people showed up!
Seven hours of fun, new ideas and inspiration.
4 IDEAS WORTH SHARING VIDEOS created by local high school students.
2 Artists installed an New Bedford inspired installation on the stage
And we even made the Mayor of New Bedford, Mayor Jon Mitchell dance on stage, AGAIN!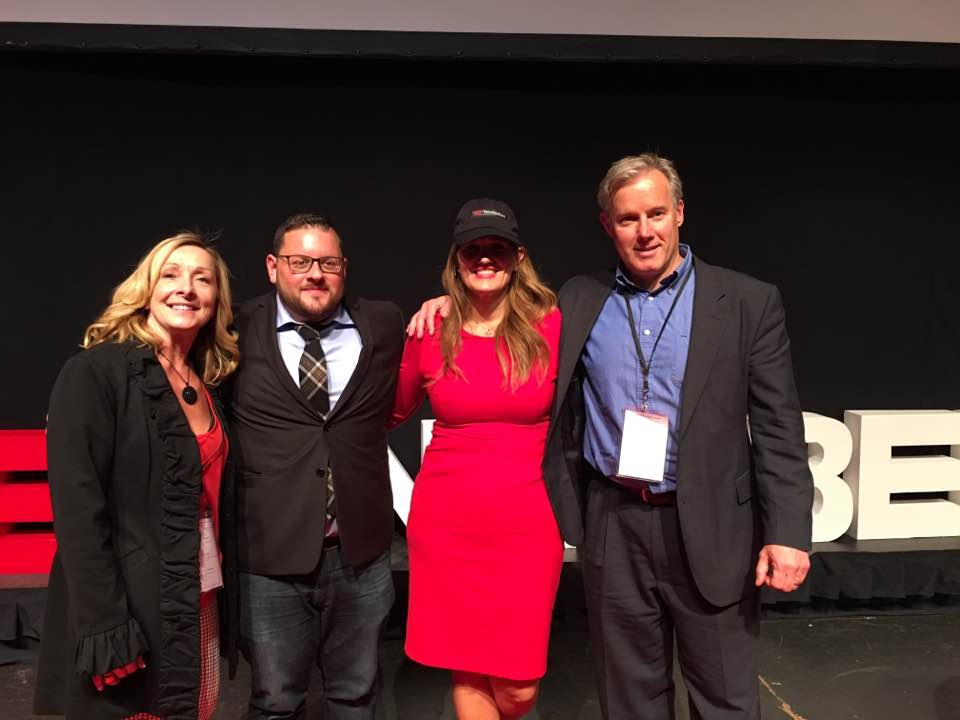 THE CORE TEAM FOR TEDxNewBedford 2016!
During seven months of planning and production, I learned a few things  about what it means to lead a team towards the best possible outcome. I want to share those learnings with you--so you can apply them in your projects and with your own teams:
I'm enclosing a worksheet which can help you with this exercise. Three Key Elements of Leadership.pdf
Let me know how you did with this exercise. Send me an email or leave a comment in social media, I can't wait to hear how you are leading your teams. Want to set up a time to connect and explore how I can help you hone these skills? Book time to speak.
 Have a great weekend,
Dolores Hirschmann is an internationally recognized strategist, coach, TEDxOrganizer, Speaker & Author. She has over 20 years experience helping entrepreneurs, companies & organizations realize their potential—by guiding them to CLARITY—to define their vision, message and market strategy needed to reach their next level of growth. As a TEDx Speaker Coach Dolores leverages the TED speaking platform to turn successful professionals into thought leaders in their field. If you would like to learn more visit: www.doloreshirschmann.com