CLARITY CIRCLES - 12 months
CLARITY CIRCLES - 12 month commitment
CLARITY CIRCLES PROGRAM
This program is for high-achieving go-getters who want to move extraordinary fast in growing their business. Following THE IDEA METHODtm, Masters In Clarity's proprietary method, in this program clients: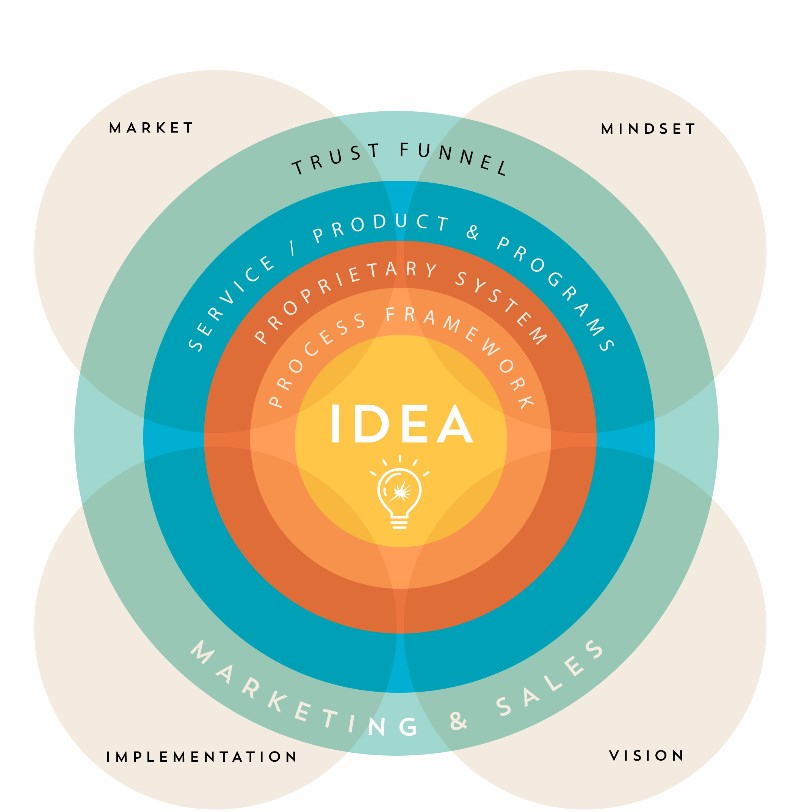 Will clearly define and communicate their expertise to their market
Define & launch a 1 to Many Business Strategy
Design a multiple 6 figure business model (including membership model)
Write & implement a proprietary system to effectively deliver content
Create a 12-month visibility strategy to attract clients
Will develop or improve their:

Website
Blog
Social Media Presence
Signature Talk
Marketing Book

Create an automated sales strategy
Will turn their service business into a recurring cash flow business
Upon completion, clients will have reached the 6 figure yearly revenue goal and will be ready for CLARITY MASTERY
WHO IS THIS PROGRAM FOR? PROGRAM REQUIREMENTS
Entrepreneurs with a yearly revenue of $45 - 50k or more as an entrepreneur, freelancer or executive
Entrepreneurs who have worked with clients before or have reached the "expert" level of their career
Application Interview
HOW DO WE ACCOMPLISH THIS WORK?
PROGRAM includes:
1 Monthly 45'-60' Private Sessions with CLARITY COACH (12 total)
2 Monthly Group Q & A Sessions (24 total)
THE IDEA METHOD Online curriculum delivered to your inbox & online learning platform
Private Facebook Group for support, networking and guidance 24/7
3 LIVE 2-DAY LONG WORKSHOPS (3 per year)

1 hr./MONTH WITH IMPLEMENTATION TEAM MEMBER TO WORK ON

:

Copywriting
Online payment/calendar
Landing pages
Social media
Other back-office tasks
BONUS:
The full support and roadmap to apply to speak on a TEDx stage

Email Support
Launch & Email Scripts
Marketing Book Template
Discount Member pricing for Website Development, Virtual Assistant Support, Blog Writing (Ghost), Book Writing (Ghost)  
PARTNER OPTIONS:
Have a business partner? Congratulations! It's great that you are not alone. Enroll with your business partner for an additional $997.00 for the year! (They will also receive the content in their inbox and an invitation to join the FB group; the private meeting sessions will be as partners and your partner can also attend the group calls and the live meetings)
DOES IT WORK? YES.
The result of THE IDEA METHODtm is a framework for CLARITY, STRATEGY & BUSINESS MODEL that works consistently to grow your business. Please note: to see results, you need to be totally committed to taking action and to have the resources - time, energy and drive - to carry you through. This is not a quick fix, it's not magic and it takes six months or more for the seeds to grow, but all my clients who have diligently shown up for the sessions and done their assignments have successfully grown their business to the six-figure level in much less time than they would have on their own and are "Raving Fans". Best of all, clients are excited to report that they were able to COVER THE INVESTMENT as a direct result of our work, often within the first few months.
Pricing options