MiC - Marketing Book Creation
HOLD YOUR FIRST BOOK IN YOUR HAND!
YOUR LEAD GENERATION BOOK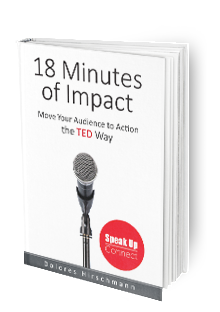 What will your business look like if you had a book you could sell or giveaway at your next networking or speaking engagement?
What is possible if people were to hold something in their hand, fall in love with your work by reading your book and then reach out to work with you?
Your Lead Generation Book can do just that! My first book, "18 Minutes of Impact: MoveYour Audience to action the TED Way" was the one tool that took my business to the 6 figure level. Now you can accomplish that as well!
WHAT YOU WILL RECEIVE WITH THIS SERVICE:
A lead generating book of up to 50 pages

An account set up to sell through Amazon (we will work with you as you set up your own account that you will control)

Finished PDF of the book so you can use as a FREE resource in exchange for contact information

You will hold your book in your hands!
HOW WE ACCOMPLISH THIS WORK:
Work one on one with one of our writers through video interviews and questionnaire to extract, from your head, your book ;-)

Together with our team, you will co-create your book and edit the content in the format of a lead generation book

We will create 2 versions of book front & back cover for you to select from and then we will do up to 2 iterations of changes/edits

We will help you create an account in Amazon where you will be able to print additional copies and sell via Amazon (you'll make money out of it)
YOU ARE READY FOR THIS SERVICE IF:
You have been in business for at least 6 months and have had some experience working with clients (either 1 on 1, workshops or groups)

You have decided you want to reach the 6 figure level of your business and you need to get the word out there

You are beginning to speak publicly and want something that your audiences can take after your speaking engagements

You are ready to turn up the volume!
BOOKS WE HAVE CREATED:
Pricing options